Cat Enclosures Perth
At Cat Space, we work with you to design and install secure Cat Enclosures Perth. We have solutions to suit all different types of landscapes including free standing cat enclosures that are portable and great for rental homes, cat patio enclosures, or an outdoor cat run down the side of your home.
Request Consultation
Products
What we offer our valued customers. Our Cat Enclosures Perth provide the peace of mind knowing your cat is safe while enjoying all things nature has to offer in your own backyard.
Cat Net Enclosures
Cat net is ideal to securely enclose backyard spaces or for cat runs down a narrow area along the side of your home.
Read More
Framed Cat Enclosures
A framed enclosure provides the framework to create a boundary or to extend an outdoor living area. Ideal for patios or entertainment areas.
Read More
Accessories
Create the ideal cat space from a range of our stylish cat accessories.
Contact Us
Create the Perfect Cat Space
Cats love spending time outdoors amongst nature, enjoying fresh air and basking in the sunshine. They are kept entertained by watching busy insects meander through the garden beds while the birds frolic amongst the trees. Outdoor Cat Enclosures Perth provide a secure space in your backyard but what about creating the perfect cat space that will get the neighbourhood cats talking. Cat wall tunnels and shelving will keep busy cats busy and provide the more laid back cats a cozy place to sleep. Be assured your cat will never want to leave home.
Contact Us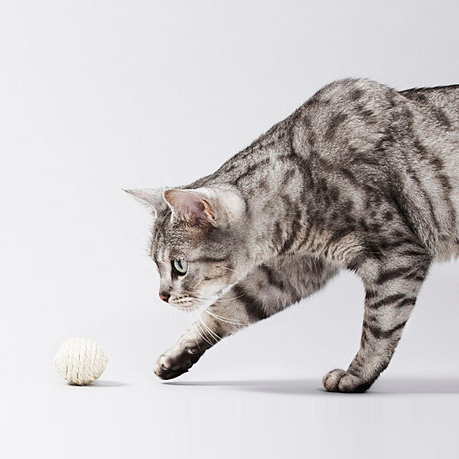 Reviews
... read more Ben was excellent- punctual, friendly, well priced and very efficient! We're very happy with how our new safe play space for our kitties turned out, and would highly recommend him and use him again in future if and when we need to!

Jen Ritchie


April 9, 2022

... read more Ben did a fantastic job with our cat enclosure, even installing a cat door for us. We (and our fur baby) are very happy with the end result. Ben was very professional and persevered through the rain, and the finish quality is great. Would highly recommend!

Claudia Hayward


March 4, 2022

... read more Ben completed our cat space yesterday, very professional and such a nice guy , had to work on and off in the rain , very pleased with the work and has put my mind at ease knowing my babies are all safe , thanks Ben 🥰

Caz Zy


October 26, 2021

... read more We love our new Cat Space enclosure, and so does our old boy. The young fella is still unsure, but he's a scaredy cat so we aren't pushing it. Ben was very professional, the turnaround from quote to delivery was super quick and Ben worked very hard to get the enclosure exactly right. I would thoroughly recommend Cat Space Enclosures to anyone looking for a quality product to keep their cats safe, but still engaged with the outdoors.

Mardi Shaw


October 13, 2021

... read more Ben did a fantastic quality job. The netting looks great and I found the price to be very competitive compared to other companies.

Helen McClennan


September 18, 2021

... read more Ben came and gave a quote on Wednesday and because of a cancellation was able to put the cat enclosure up on Friday. wow what great service. fast and friendly. I couldn't be happier. The cat enclosure is perfect.

Margaret Morellini


September 7, 2021

... read more we had Ben come and enclose the side and back of our house to keep our furry ferals safe. Ben did an amazing job, so professional and no mess, and a very reasonable price too, we are beyond happy with the job. Would highly recommend Ben if you need a cat enclosure.....thanks Ben

Cheryl Clarke


June 8, 2021

... read more The quality of Ben's work is second to none which is why he has had my repeat business.

Michelle Jones


March 15, 2021

... read more Ben did a great job and at a great price! Our cats are loving their new enclosure.

Daniel Holland


December 19, 2020

... read more Highly recommend Ben from Cat Space Enclosures. Reliable, well priced and very good workmanship.

Raemie Norrish


July 25, 2020

... read more Highly recommend Ben. Excellent service, punctual and great quality and pricing!

Tash Cameron


June 5, 2020

... read more So happy with the space Ben enclosed for my cat. He was reliable, on time, reasonable in price & has done a very neat job. We have a very happy kitty 😸 exploring the outdoors! Highly recommended, Thankyou.

Kim Rossiter


April 15, 2020

... read more Ben came out on time and worked himself to the bone 2 days in a row in 40 degree heat and did an amazing job at an excellent price , couldnt be happier

Andrew Kaufman


December 7, 2019

... read more Ben did a fantastic job with the netted enclosure down the side of our house, a cat flap & some shelves. He worked with considering all the options to make sure the setup & attachments were going to be just right & then did a great job on the install. We'd highly reccommend Ben to anyone who wants a secure, great looking & well fnished enclosure for their cats. And great value too.

Alex Mosnier


November 23, 2019

... read more Ben gave us the best quote for a basic enclosure and did a great job. Everything is secure and tidy. Great customer service.

Suleen Lum


June 24, 2019

... read more Highly recommend! First company to care about how the enclosure would look and it's now complimenting out garden. The enclosure was built in a day and I cannot fault a thing. Price was also the best out of 2 quotes! Priced up building it ourselves and it would have cost pretty much the same. Very happy with the work and quality of materials used. Thank you Ben 🐾

Bianca Janssen


May 8, 2019

... read more I am very happy with my cat enclosure, and so are the cats! I am also very happy with how secure and safe it is. Thank you!

Katy Nicholson


March 20, 2019

... read more Ben came and fitted my cat enclosure today and he did a fantastic job. Our space was difficult to work with and you can barely even notice it's there. Would definitely recommend his products and services. Thanks again 😁

Peta Heard Stone


February 4, 2019

... read more They accommodate unusual requests and do a great job.

Nicollette Sommers


January 10, 2019

... read more Thank you, Ben, for the fantastic job you did building our enclosure. We are so pleased to have a safe, secure space for our cats to play and explore. The workmanship and attention to detail are second to none, even other tradesmen have commented on it! We would recommend Cat Space Enclosures to anyone seeking a stylishly designed, securely built, durable cat enclosure. Five out of five stars from us!!

Barbara Leest


December 28, 2018

... read more Ben did such a great job building our boys a Ritz for Cats down the side of our home - thanks so much Ben for all your patience

Michelle Dennis


October 19, 2018

... read more awesome job Ben thank you

Robyn Hincks


October 5, 2018

... read more Thanks Ben for my free standing cat enclosure, great job and service the cats just love it �

Heather Trichet


August 11, 2018

... read more I had previous quotes and it just seemed all too hard and they weren't listening to what we needed! Ben came and worked out what he could build in our space (in a rental property) and we couldn't be happier with the results and quality! Thank you again Ben, I will happily recommend you to all my contacts. ���

Jillian Price


August 4, 2018

... read more Ben was so fantastic !! He was a genuinely great guy, was so professional and was able to complete our cat enclosure within a great time frame. He battled through the rain and being constantly watched by our cat to make sure he was doing a great job and I cannot fault his workmanship. We absolutely love our cat space enclosure and can not recommend him highly enough. Thanks Ben it's amazing �

Jessika Amy


August 3, 2018

... read more I rang Ben to see if he could come and give us a quote and talk about what we wanted. He came the same day understood what we were looking for and took measurements. We are thrilled with the enclosure,and our two Ragdolls who have never been outside are loving it after a bit of nervousness of course We now have a puppy and Max & Milly can escape from him and enjoy a bit of tranquility! I would certainly recommend Ben he is very professional and he listens to what you want Thank you so much Ben�

Stephanie Forrest


July 31, 2018

... read more Ben installed a cat enclosure at our place recently for a really competitive price. He was professional, efficient, and responded to our queries quickly. We are really happy with the final product, and would recommend to anyone else looking for an enclosure.

Alison Bentley


July 26, 2018

... read more Ben was so professional and a genuinely lovely person to deal with. He listened to what we needed and we and our furry friends are very happy with the excellent end result! It is a very high quality enclosure, with easy access for the humans and the cats already love being in it. Ben left the worksite clean and tidy too. I highly recommend his services. Thank you so much Ben!

Jodie Bee


July 11, 2018

... read more From getting a quote until the job was done Ben was very prompt and efficient, the enclosure is exactly what we asked for and very well done and he even cleaned up afterwards. Would recommend him to anybody and can't wait to get him back to do another one somewhere else in the garden for the cats to enjoy.

Cindy Allen


June 29, 2018

... read more Ben made the perfect enclosure for our cat...exactly as we wanted it.. he was very thorough and did a very professional job...we have one very happy cat...😊

Karen Kevin Lackey


June 15, 2018